The Prison of Bigotry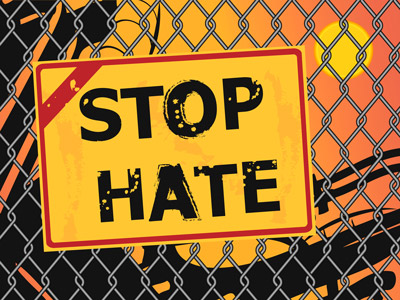 "We betray the efforts of the past if we fail to push back against bigotry in all its forms."—President Barack Obama in a December 9 speech at the Capitol Visitor Center's Emancipation Hall.
Alex Gibney's bigoted, one-sided propaganda aimed at inciting religious hate has no place in America, let alone in today's world. Yet the blue-blooded, anti-religious clique that fawns over him gives him a pass to spread his intolerance.
It's Gibney's own prison of bigotry built with the help of his friend and co-producer Lawrence Wright that strives to generate as much hate and ridicule as possible for anyone whose beliefs are different from theirs.
At the root of his callous disregard and disdain for those who exercise their Constitutional First Amendment right is blatant bigotry toward all religions. President Obama underscored the importance of tolerance in his speech, saying, "Our freedom is bound up with the freedom of others, regardless of what they look like, or where they come from, or what their last name is or what faith they practice."
Gibney holds a dark and hostile view toward anyone of faith, equating beliefs to a "prison," which manifests itself in the religious hate he recklessly incites against a Church whose basic tenets involve cherishing freedom, peacefully respecting the law, honoring the rights and beliefs of others and making the world better.
At a time when religious hatred and violence are spreading at an alarming pace, adding bigoted propaganda to the mix can only make for a dangerously combustible combination.
As columnist Andrea Peyser wrote in the New York Post recently:
"This may be the last acceptable form of religious bigotry. While even the most ardent enemies of organized faith would hesitate to trash Christianity, Judaism or Islam, followers of one form of worship are open for mockery and accusations that they belong to a sinister cult. It's time to give Scientology a break."